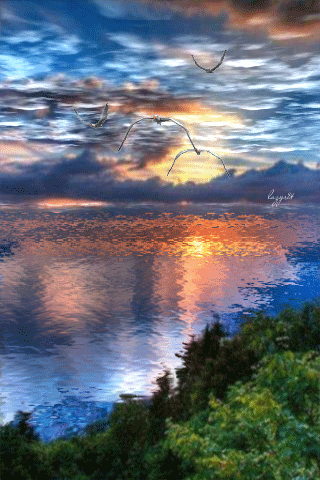 Your Guardian and Teacher spirits await...
From 4:00 pm until 6:30 pm
At ZOOM - https://us02web.zoom.us/j/6383480117
Dear Friend, my love and wishes for health and happiness goes out to you during this difficult time. I offer this free spiritual ceremony in sincere hope that it will nourish your heart and your spirit as it will, undoubtedly, nourish mine.
Thank you ♡ Connected in spirit, Feliz
I am excited to inform you that I have come into the possession of a genuine Native American flute, crafted by master maker Jonah Thompson. This event will mark the introduction of the beautiful spiritual instrument and the healing vibration it creates.
The Spring Equinox
In shamanism the cycle of seasons or 'turning of the wheel' is cerebrated with ceremony. The first day of spring is set aside as a day to celebrate the revival of life after a long cold winter. Our focus shifts from internal to external, from preparation to action. This is a time of renewal and rebirth… Eggs are hatching, birds are returning from their migrations, butterflies are breaking from their cocoons, plants are celebrating the return of warmth with vibrant greens and flowers of every color, the trees are bursting with new buds, and baby animals are appearing in our yards.
New Life, Rebirth of Pachamama, Finding Love and Joy, Offering Gratitude, Participating in Sacred Reciprocity, and Healing Opportunity. This is the basis for a powerful healing journey.
This event is cannabis friendly.
Snatam Kaur beautifully states that by raising our vibration to match that of the Universe, healing must thereby occur. With song, shamanic drumming, Acoustic Dimensional Sound, spiritual journey, and offering gratitude, your sincere participation in this powerful Spring Equinox ceremony will help to raise your vibration to be inline with the Divine and heal with the rebirth of mother earth.
YOU WILL EXPERIENCE -
The Sacred Pipe Ceremony - Powerful Spirit of Pure Tobacco
Grounding with Breath, Meditation, and/or Somatic exercise
Several Spiritual shamanic Journeys -
The Lower, Middle, and Upper worlds are home to your Power Animal, teachers, and guardian spirits. Each ceremony is unique, I do not use a script.
Walk a Radiant Path / Climb a Rainbow or an Ancient Tree / coast the luminous tunnel / Individually and in a group, your helping spirits await.
Sound Vibrational Medicine combining all of the following -
Shruti Box / Whistling / Navajo flute / Tibetan bells / Native drum / Peruvian rattles / Nepalese Bowls / ceremonial Chakapa / Russian Khomus / Chimes / Voice / Electronic Synth / Kalimba /
CREATING YOUR PERSONAL CEREMONIAL SPACE -
Find a quiet location in your home where you will not be interrupted for the duration of the event and prepare this space as would be appropriate for a spiritual ceremony -
o create an altar using a cloth and add some sacred objects like a candle, incense, rattle, etc.
o prepare your personal space for comfort (sitting and lying down)
o Something to cover your eyes will help
Please have some water handy - HEALING IS HARD WORK!
The quality of audio is VERY IMPORTANT to your success in this regard. As I will be present only via computer, I can recommend that you use good quality earbuds, a head set, or speaker(s) connected to your computer.
There are 3 people coming.
Registration is closed